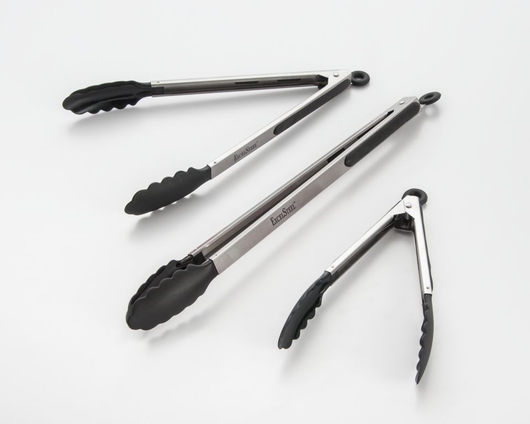 386-387 Stainless Steel Black Nylon Serving Tongs
Stainless steel serving tongs with locking mechanism for all your kitchen needs from grabbing ears of corn out of boiling water to flipping steaks. Black nylon scoop-shaped tips and stay cool rubber handles enhance your comfort. These tongs can stay heat resistant up to 400°F.
SKU: 386 9" | 387 12"