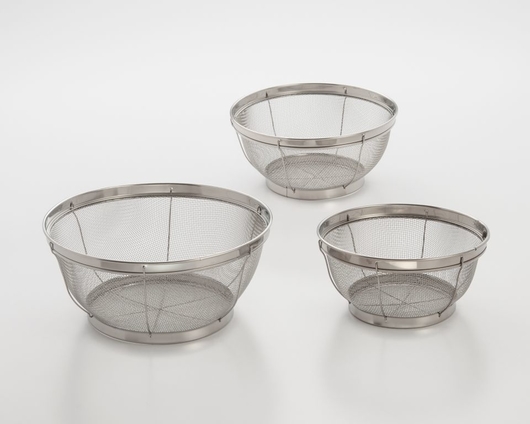 380-382 Reinforced Stainless Steel Mesh Colanders
Made with fine quality stainless steel for long lasting durability. Reinforced body and sturdy base gives the stability you need to prepare all your foods. Great for countertop or sink use. A great versatile item in the kitchen for all your straining needs.
SKU: 380 7.5" | 381 10" | 382 12"