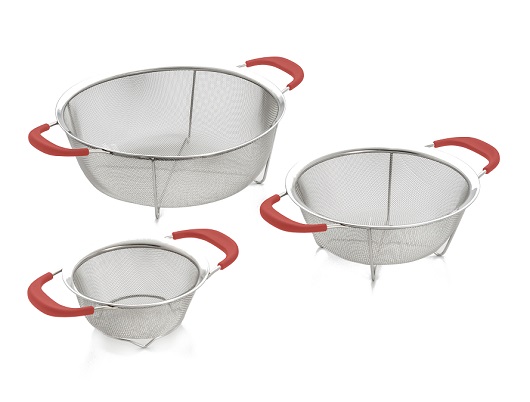 455-457 Reinforced Stainless Steel Mesh Colander W/ Red Handles
Professional quality stainless steel mesh colander with soft grip ergonomically designed santopreme handles. Sturdy base sits on countertops and sinks comfortably. Specially designed wire frame for enhanced durability and long lasting use.
SKU: 455 6.5" | 456 9" | 457 11.25"
Also available in:
#205-207 Black
#458-460 Teal