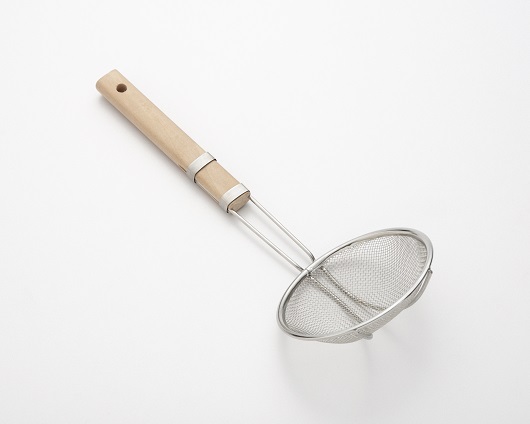 226 - 227 - Stainless Steel Reinforced Strainer w/Wooden Handle
Strain your foods with ease with this durable stainless steel strainer, a must-have in the kitchen. Perfect for draining excess liquids from pasta to vegetables, and more. Features a light wooden handle for comfortable grip. With convenience in mind, we've included a hook slot for easy hanging and storage.
226 - 5.5"/ 227 - 7"