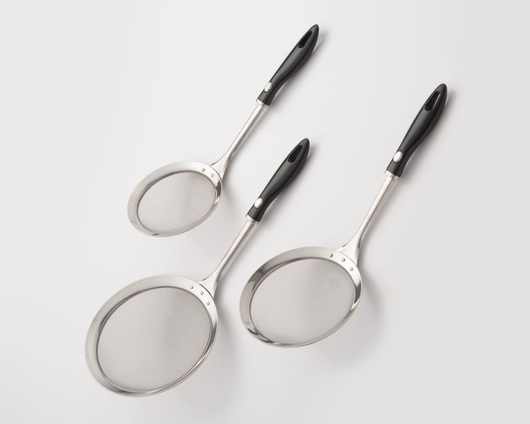 183-185 Stainless Steel Wide Rim Strainer
This durable stainless steel strainer is a must in the kitchen. It's perfect for draining excess liquids from pasta, vegetables, and fruits. Features a wide rim face for straining foods with more volume. Includes a back hole on the handle for easy hanging and storage, as well as side hooks for resting. Dishwasher friendly.
SKU: 183 5" | 184 6" | 185 7"