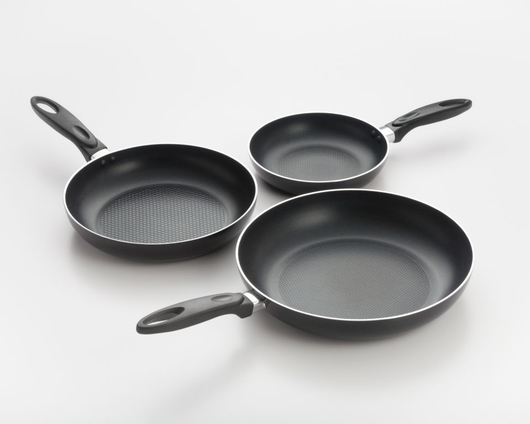 536-538 Professional Aluminum w/ Non-Stick Coating
Constructed in heavy aluminum and non-stick coating to ensure beautiful cooking results and easy cleaning. Features a sturdy stay cool Bakelite handle and flame guard. The specially designed stainless steel base allows you to cook on induction stovetops.
SKU: 536 10" | 537 12" | 538 8"