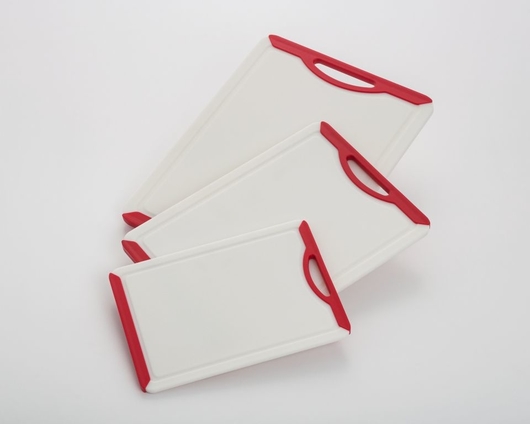 193-195 PP White Cutting Board w/ TPR Soft Grip
This heavy duty, durable cutting board is perfect for small tasks, such as dicing up fruits and vegetables. It is NSF approved, which means that it can be used in restaurants, as well as the home. Constructed in PP plastic, it is flexible and durable. Each cutting board contains Silver Shield antimicrobial material. This makes it a great choice anywhere, as well as making the cutting board easy to wash and dry. Features grooves to prevent messes from spilling over, and it is dishwasher safe.

SKU:
193 11" X 7" X 1/3"
194 13-3/4" X 10" X 3/8"
195 15-3/4" X 12" X 3/8"