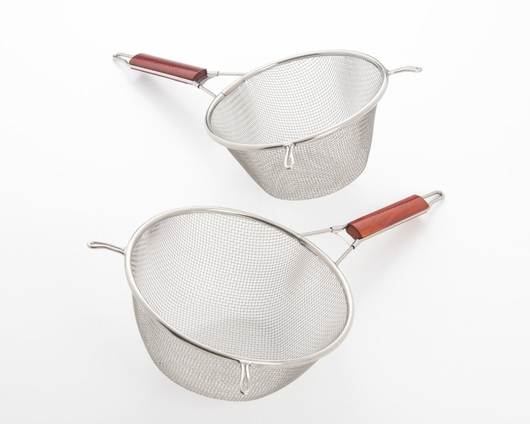 181/182 - Stainless Steel Strainer w/ Wooden Handle
This durable stainless steel strainer is a must in the kitchen. It's perfect for draining excess liquids from pasta, vegetables, and fruits. Features a wooden handle for a comfortable and stronger grip. Includes a back hook for easy hanging and storage, as well as side hooks for resting. Dishwasher friendly.
SKU: 181 8" | 182 9"