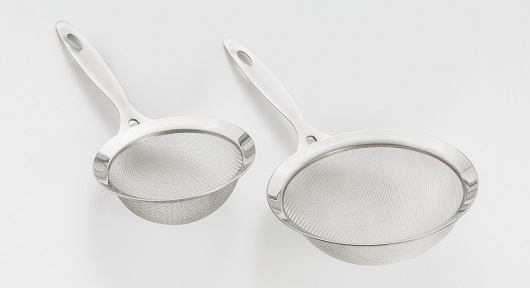 361 - 362 - Heavy Duty Stainless Steel Strainer w/Loop
This high quality stainless steel strainer set is the perfect tool for draining excess liquids from pasta, vegetables, and fruits. Features a durable wide rim face for straining foods with more volume. Storage and cleaning is made easy with its back hold on the handle for convenient hanging or nesting. Dishwasher friendly design.
361 - 4"/ 362 - 5.5"